Muffin Mondays - Scrambled Egg Muffins
I love my new Muffin Mondays. Should I admit to you, I have made three different muffins, in preparation for today?
I must share the non-traditional one which we ate for breakfast. When I saw this recipe, I was sure, it had flour in it plus a little baking powder but it doesn't. It is egg with the fillings. Instead of a meat, I used smoked salmon. I love this and I hope, I make it many more times. The recipe lends itself to different fillings and seasonings. It was fun making.
I cut part of the recipe in half since this was for two of us. I left most of the ingredients at the same amount as the full recipe for flavor. It worked well. Below is my recipe. Check Taste of Home for the full recipe.

1/4 pound smoked salmon (lox), chopped into small pieces
6 eggs
1/2 cup chopped onion
1/4 cup chopped green pepper
1/8 teaspoon garlic powder
1/8 teaspoon pepper
1/2 cup shredded cheddar cheese

Directions


In a large bowl, beat eggs. Add the onion, green pepper, lox, garlic
powder and pepper. Stir in cheese.

Spoon by 1/3 cupfuls into muffin cups coated with cooking spray. Bake
at 350° for 20-25 minutes or until a knife inserted near the
center comes out clean. Yield: 1 dozen.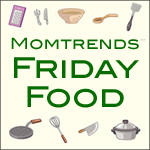 $5 Dinners
Real Food Wednesdays
Melt in Your Mouth Mondays
Cast Party Wednesdays
Gluten Free Wednesdays