Bake with Bizzy
Is it possible, I haven't baked since my cinnamon toast muffins? It is hard to believe but it seems to be true. I should run to the kitchen and bake something but I have no desire to do that. Wow!
I will compensate by looking at the good food you baked, last week. That just might inspire me.
Starting with Mrs. Fox and her Elmo Cupcakes and
Mrs. Fox's Sweets.
Chocolate Cherry Torte from
Aunt Nubby's Kitchen
Ganache Topped Brownie Bites at
Hun, What's for Dinner?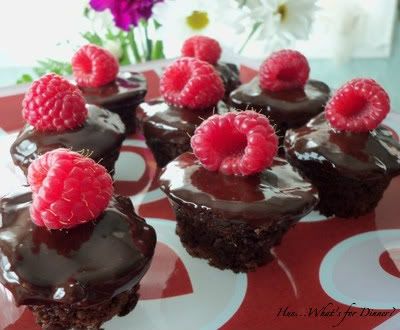 Easy Peasy Pizza Bake from
Sweet Southern Home
Cheeseburger Bundles from one of my favorite blogs,
One Crazy Cookie
Thank you all for participating. I hope you find recipes for yourselves. If you make any of these recipes, it would be great, if you let the original baker know about it. Please do link up with another good dish.