Deli Sandwich-Wonton Style
Yes, I did look up all kinds of recipes to keep Wonton Warrior happy but when it came down to making these, my "creativity" won. Perhaps, it was my appetite that inspired me. I had turkey pastrami in the refrigerator and pickles and mustard....the makings of a deli sandwich. No bread, though so what was I going to do....make deli wontons.
Another thought..... You know how thick, those wonderful deli sandwiches are, too thick to bite into neatly. Something is always falling out you take more than you should and you have a coleslaw mustache or perhaps one from the mustard or ketchup. If the mustache should look like this, don't worry about it. Keep it.
I have no idea how you like your sandwiches but feel free to add anything you want, that fits. I wanted to add onions but a wonton is small and I could get in the three most important ingredients. I have some egg roll wrappers and I am thinking, dreaming, imagining how good they would be with those larger deli sandwiches made egg roll wrapper-style
Deli Wontons
Ingredients:
oil to cook in
20 wontons
1/4 pound deli meat of choice
a few tablespoons of yellow mustard (
depends on how mustardy, you like it)
1 - 3 half sour pickles, sliced very thin
Method:
Put cooking oil in a deep skillet or pot that is not too high, on the sides. Recommend depth is 3 inches but I can't use all that oil. I seem to have success with about half that. Heat but watch that it does not boil. While it is heating, attend to wontons.
On a smooth surface, lay out 8 wontons. With a pastry brush, brush mustard on wontons, leaving 1/2 inch around the edges, clear.
Take your finger or an implement and rub water on the clear part of wonton, about 1/4 inch. (
Some people use egg for this but I like the water.)
Place meat on mustard, again leaving that outer rim clear so you will be able to seal these.
Put the pickle slice on top of meat. Cut to the right size so that it does not stick out.
To make triangles, fold over and bring the point of one corner, covering the food, to the diagonally opposite point. Seal with your finger. I generally take a fork and handle it like a pie crust with the fork tongs, to ensure it stays sealed.
Move these 8 to a greased cookie sheet or place it on parchment paper of sprayed aluminum foil.
(for greasing , I use spray cooking oil).
Do the same with remaining wontons, in groups of 8 or what is manageable for you.
Please be careful when you place these into the hot oil. I drop them in to oil that is slightly bubbling, poised to jump back, if the oil spatters. With a slotted spoon, turn after 1 minute. Cook for about another minute or until both sides are golden.
Yummy to eat.
Linked to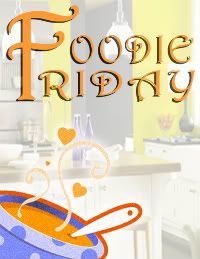 Friday Favorites
Gallery of Favorites
Savory Sundays
See Ya in the Gumbo
Scrumptious Sunday Link Party
Mix it Up Monday
$5 Dinner Challenge
Totally Tasty Tuesdays (
Mandy's Recipe Box
),
Talent Show Tuesday (
Chef in Training
),
Trick or Treat Tuesday
(Inside BruCrew Life),