Cheese, Cheese, Cheese Plus Pasta
Last night, I planned to make a nice chunky soup, you know the kind that fills you up. One bowl, and you are groaning, you are so full. That was the plan. What do they say about the best laid plans?
I walked in, after work, and all I could think of was my bed, a place to fall into to sleep. I was sure that peeling, chopping and seasoning was too much, for me. Please tell me, you get like this, at times. I usually pull, one day a week, like this.
Forget the carrots, potatoes, onions, lima beans, sweet potatoes, kidney beans, celery and anything else, I would have thrown in. Forget the aroma of a rich and vegetable soup, simmering on the stove. Forget it all. Forget dinner to.
I was ready to skip making dinner and scouting the freezer for something to stick in the oven but hubby called and in that loving voice, asked what special dish, was I making. The question comes from his satisfaction with weekday dinners, when I leave out the gluten, beans and garlic and anything spicy and asparagus and, and , and...... I love him, anyway.
I stumbled into the kitchen and opened the fridge door and what was there, lovely cheese and in the cabinet was pasta. Next problem, which cheese to use. If you laugh at me now, I will understand. Out came the mozzarella, Parmesan, ricotta, cream cheese, pizza flavored, Gouda, pepper jack, spiced mozzarella and cheddar. (No, I did not use them all but I did use five of them.)
This was definitely a throw together recipe and thanks to hubby, his first words were, "This is delicious." This is what got that comment.
Cheese with Pasta
Ingredients:
16 ounces elbows or small pasta, cooked according to directions (I used gluten-free)
4 eggs, beaten
2 cups ricotta (15 ounce container)
1/2 cup Parmesan
2 tablespoons cream cheese
2 ounces pizza flavored cheese, cut up (too tired to grate or shred)
3/4 cup mozzarella, cut up
1 teaspoon Italian seasoning
2 tablespoons Italian salad dressing
black pepper to taste
1/4 teaspoon garlic powder
Method:
Combine eggs and ricotta and add seasoning.
Add the remaining cheeses and Italian dressing. Mix well.
Bake at 350 degrees for 25 minutes. If it is not lightly browned, put under broiler for 1 or 2 minutes until the right color. How easy, this was.
Dig in and enjoy.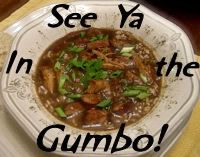 Side Dish Saturdays