Loaded Cheddar Corn Potato Patties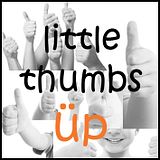 I am excited about participating in Little Thumbs Up. Each month, these is a chosen ingredient and we can link up as often as we have recipes with this ingredient.

Zoe from
Bake for Happy Kids and
Doreen from my little favourite DIY have orgaznized this group.
If you are interested, do link up your corn recipes.
W

hen I saw this in Taste of Home, I knew I had to make it.

It has my favorite foods in it,
I am more and more excited about having potato flakes in my kitchen. I bought them to use as a coating and now, I find more and more ways, to add them to dishes. I use them to thicken soups and add a little potato flavor. It does not take a lot to accomplish this. I spice them for a breading or mix them with taco chips or corn meal. Kudos

.
Loaded Cheddar Corn Potato Patties
(
adapted from Taste of Home)
Ingredients :
2 cups mashed potato flakes
1/3 cup cornmeal
1/2 teaspoon

garlic powder - feel free to use more


1/2 teaspoon smoked paprika
2 cups low-fat milk
1 package (10 ounces) frozen corn, thawed
1 cup (4 ounces) shredded extra-sharp cheddar cheese 1 egg, beat

en
Method:
In a large bowl, mix the potato flakes, cornmeal, garlic salt and paprika. Add the milk, corn, cheese and remaining green onions; mix until blended.
Using 1/

4

cupfuls, shape mixture into 3 inch patties.
Heat a large nonstick skillet coated with cooking spray over medium heat. Cook patties in batches for 2-3 minutes on each side or until golden brown.
I would guess that if you choose to bake them, a half hour at 350 will do it. I would raise the temperature for about 5 minutes to br

own the tops.