All-in-one Holiday Bundt Cake BWD GF
It is my time to pick on
Baking With Dorie
and I am happy with my selection. I chose the All-in-One Holiday Bundt Cake and it is a really good cake with everything in the world in it.
I have been having difficulties with my bundt pan. Everything seems to stick to it and I have not gotten a decent cake from it in months. It is a Nordic and I love their stuff. I have to figure out what I am doing wrong. As a result, I made mini bundts. I had fun with these. I ended up making five different shapes. There is a lot of batter in this recipe and when I filled 6 mini-bundts, I had enough batter for three more minis.
Since hubby is vehemently against any kind of icing, I sprinkled confectioners' sugar on a few of the minis and left the remaining, nude. In my house, the naked cake is the winner. I have gotten used to not making pretty cakes. As long as they taste good and hubby likes them, I am fine with it
All in One
is perfect for this holiday cake. It is one cake with so many great ingredients. Check it out below. The one ingredient, my husband did not want in it was the pumpkin, yet I think it adds so much. You may have noticed, when it comes to sweets, our likes are polar opposites.
All-in-One Holiday Bundt Cake
(from Baking: From My Home To Yours)
2 cups gluten-free flour mixture
2 teaspoons baking powder
1/2 teaspoon baking soda
2 teaspoons ground cinnamon
1/4 tsp freshly grated nutmeg
Pinch of salt
1 1/2 tsp grated fresh ginger (or 1 tsp ground ginger)
1 1/4 sticks (10 tbsp) unsalted butter, at room temperature
1 cup sugar
1/2 cup (packed) light brown sugar
2 large eggs, at room temperature
1 tsp pure vanilla extract
1 1/4 cups canned unsweetened pumpkin puree
1 large apple, peeled, cored and finely chopped
1 cup cranberries, halved or coarsely chopped
1 cup pecans, coarsely chopped
Confectioners' sugar, for dusting or maple syrup icing
Method: (
I am giving you the recipe for the large bundt cake as Dorie makes it.
)
Center a rack in the oven and preheat the oven to 350 degrees F.
Butter a 9- to 10- inch (12 cup) Bundt pan.
Don't place the pan on a baking sheet-you want the oven's heat to circulate freely through the Bundt's inner tube.
Whisk together the flour, baking powder, baking soda, cinnamon, nutmeg, salt and ground ginger, if you're using it (not the grated ginger).
Working with a stand mixer, preferably fitted with a paddle attachment, or with a hand mixer in a large bowl, beat the butter and both sugars together at medium speed until light and fluffy. Add the eggs one at a time, and beat for 1 minute after each addition. Beat in the vanilla.
Reduce the mixer speed to low and add the pumpkin, chopped apple and grated ginger, if you're using it-don't be concerned if the mixture looks curdled. Still on low speed, add the dry ingredients, mixing only until they are incorporated.
With a rubber spatula, stir in the cranberries and pecans. Scrape the batter into the pan and smooth the top with the rubber spatula.
Bake for 60 to 70 minutes, or until a thin knife inserted into the center of the cake comes out clean.
Transfer the cake to a rack and cool for 10 minutes before unmolding, then cool to room temperature on the rack. Sift the confectioners' sugar into a bowl. Add 5 tablespoons of maple syrup and stir until you have a smooth, thick mixture that coats the back of the spoon and runs off enough to drizzle over the cake. Add additional syrup to thin icing if necessary (or if you need to thicken it, just add more sugar). Drizzle icing off the back of the spoon over the top of the cake so it runs down the sides. Let the icing set for at least an hour before serving.
Dressed in White Lace or is That Powdered Sugar?
Nude Minis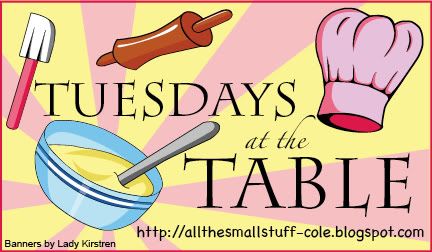 Tea Party Tuesdays at Sweetology
Ingred. Spotlight at Eat at Home
Sweet Temptations