Recipe Box # 39 Egg News
This came in an email from Food Network. I love eggs and it satisfying to know (I hope) eggs are more healthy than thought previously.
"The United States Department of Agriculture (USDA) announced that cholesterol levels in eggs are lower than previously thought. After reviewing the nutrient composition of standard large eggs, the USDA results show the average amount of cholesterol in one large egg is 185 mg, 14% lower than previously recorded. Consuming an egg a day fits easily within dietary guidance, which recommends limiting cholesterol consumption to 300 mg per day. The USDA analysis also revealed that a single large egg now contains 64% more Vitamin D than last reported in 2002. Eggs are one of the few foods that are a naturally good source of Vitamin D, which plays an important role in calcium absorption, helping to form and maintain strong bones. The amount of protein in one large egg remains the same – 6 grams of protein or 13% of the recommended daily value. And at 70 calories per egg and just 15 cents a serving, eggs are nutrient-dense, affordable and the perfect choice for breakfast. For more information on the nutritional benefits of eggs, or to pick up new and exciting recipes, check out f/IncredibleEdibleEgg."
Looking back:
Isn't this a delicious beauty?
This is a great way to use cauliflower.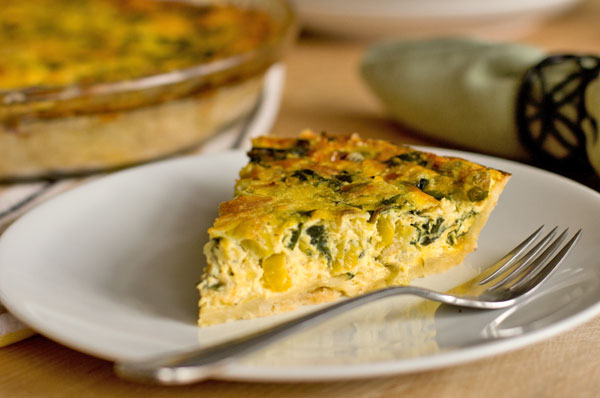 Swiss Chard Quiche from my favorite, MJ's Kitchen. You go girl, with these great recipes.